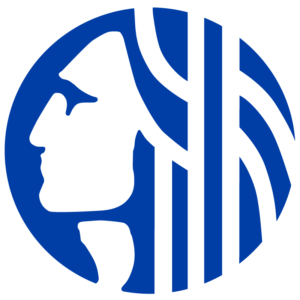 On Tuesday August 8 the Seattle City Council passed The App-Based Workers Deactivation Rights Ordinance.  This new law in the City of Seattle is designed to protect app-based workers on delivery apps like DoorDash and marketplace apps like Rover.com from unreasonable and unwarranted deactivations. If you have ever been deactivated you know the frustration of the black hole of the app's help and support portals, followed by texting with chat bots, and finally calling a call center staffed with agents that are only empowered to read a script. It can be quite a process to try to get reactivated when you've been incorrectly deactivated.
However, that is going to change, when this law take effect in January 2025, it is a big step forward in helping drivers to not get deactivated in the first place.  The ordinance covers all app-based workers working in the City of Seattle, except rideshare drivers who are protected under Washington State law. It offers many new protections for App-based workers in the City of Seattle, including not being able to be deactivated because of:
availability to work or number of hours worked
acceptance or rejection of any individual offer, any types of offers, or any number or proportion of offers
cancellation of an offer with cause
contacting the company
solely on a quantitative metric derived from aggregate customer ratings
statements by an app-based worker regarding compensation and/or working conditions made to customers, other app-based workers, network companies, the media, public officials, and/or the public
asserting their legal rights, whether in court or via procedures provided by any local, state, or federal agency
results of a background check, consumer report, driver record, or record of traffic infractions, except in cases of egregious misconduct or where required by other applicable law
The ordinance also requires companies to:
inform the app-based worker in writing of the network company's deactivation policy, defining what constitutes a violation that may result in deactivation
create an internal deactivation challenge procedure
provide an app-based worker with notice of deactivation 14 days in advance of the deactivation, as well as upon the effective date of deactivation
provide an app-based worker with the notice of deactivation no later than the effective date of deactivation for deactivations involving alleged egregious misconduct
have the deactivation challenge procedure available to the app-based worker immediately upon notice of their deactivation and up to 90 days after the app-based worker's receipt of notice.
review and respond to an app-based worker's challenge to deactivation within 14 days of receiving a challenge
respond to a worker's challenge with written statement certified by an individual at the network company with authority to reinstate the app-based worker
This new ordinance provides comprehensive protections for you if you are working in the City of Seattle.  It is important to note that they define working in the city as 25% of completed offers must begin or end in the city or the incident or incidents that caused the deactivation must have occurred in the city.  Additionally, the ordinance defines egregious misconduct very broadly, including, assault, sexual assault, sexual harassment, communicating with a minor for immoral purposes, sexual conduct, unlawful harassment, hate crimes, racial slurs, unlawful imprisonment, kidnapping, unlawful possession of a firearm, solicitation of any sexual act, registration as a sex offender, stalking, theft, fraud, robbery, burglary, money laundering, animal cruelty, cybercrimes, prostitution, driving-related crimes, failing to maintain a valid state driver's license, and other conduct that would constitute a Class A felony.
However egregious misconduct does not include "conduct related to non-criminal moving violations as defined by WAC 308-104-160, as amended, or traffic collisions unless the app-based worker has accumulated more than three non-criminal moving violations or at-fault collisions in the previous three years".
With these changes coming into effect in January of 2025, along with the new minimum earning standard beginning January of 2024, and the existing Paid Sick and Paid Safe Time requirements, drivers in the City of Seattle are the best protected in the world.  We are proud to have worked hard on your behalf with the Seattle City Council to win you these benefits.